Editorial

Cillian Murphy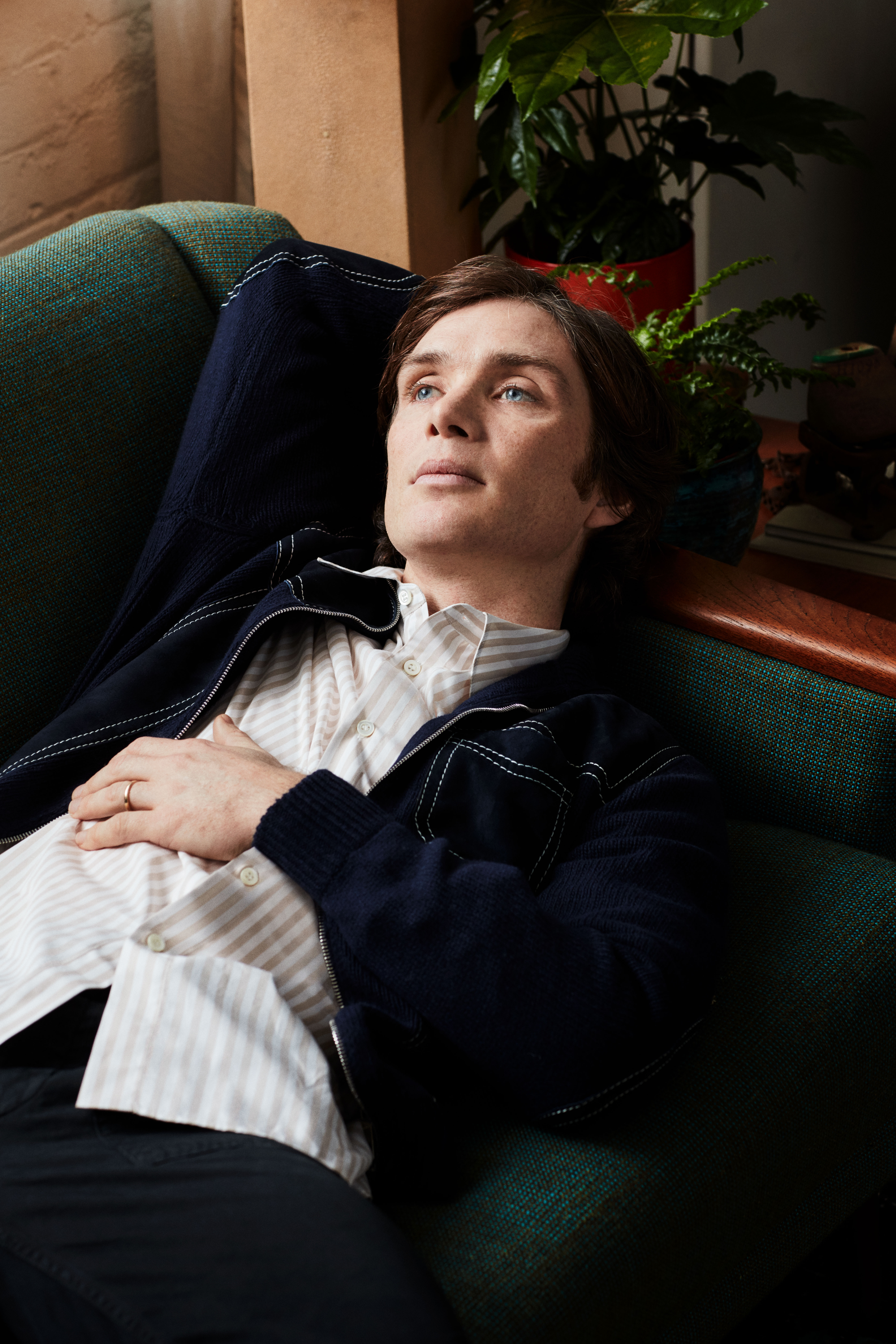 Creative concept and on-set art direction for the Mr Porter The Journal. Read an abstract from the article, below:
Mr Cillian Murphy is hefting a full leather
weekend bag
and
rucksack
as he strolls to our lunch in deepest Hackney,
London
. It's a signal not only that this least starry of film stars still carries his own
luggage
, but that, after living here for a decade and a half, he's no longer a Londoner. He's just passing through, on the way from his new
home
in Ireland to
Berlin
for a film festival.
The Cork-born actor and his wife, artist Ms Yvonne McGuinness, exchanged Queen's Park NW6 for
Dublin
in 2015, after deciding it was "time to release a bit of pressure", he says. "I don't miss London. There's only six million people on the whole island of Ireland. It's just better for your head to have fewer people around, and Irish people are really sound." The couple and their sons – Malachy, 11, and Aran, nine – share a Victorian townhouse on the coast south of the Irish capital with a 16-month-old black labrador, whom the boys named Scout after seeing
To Kill A Mockingbird
.

Mr Murphy turned 40 last May, and that milestone might have had something to do with his lifestyle taking a more sedate turn. "Most middle-aged men are engaged in some form of self-improvement, like
yoga
or giving up drinking," says Mr Murphy, who
jogs
. "You don't want to grow old disgracefully, if you can help it."
Mr Murphy is dressed down in his civvies, which include a
blue woollen hat
, a
blue shirt
, a blue knit jacket and
blue jeans
. "Yeah, my wife gives out a lot about all the
blue
," he says. "It's just safe, man. You can't go wrong with navy. My taste is very much: a good pair of jeans, a good
jacket
, a good pair of
shoes
. Well-made things that fit. I'm not adventurous."
Photography by Paul Wetherell