Editorial

Kevin Bacon
Six Degrees of Separation with Kevin Bacon
Creative concept and on-set art direction for the Mr Porter The Journal. Read an abstract from the article, below:

Mr Kevin Bacon sits in a leather chair at Soho House New York, leaning so far back that he could be accused of slouching. At 58, scarcely a grey hair, and dressed in the typical New Yorker's uniform of black on black – slim-fit denim, cotton, wool – he somehow still looks young enough that this might be mistaken for indifference. But he is engaged, his mind is working. It's always working.
Mr Bacon is, famously, one of the most prolific actors of his generation – hence the movie buff's game "Six Degrees of Kevin Bacon", which MR PORTER asked him to play against himself here – although he rarely watches his own films. He works because he wants to. "I still love it," he says with his signature half-smile, eyes twinkling through his careworn glasses that look like readers from a rack at a high-street pharmacy. "I find it challenging because I don't think I'm as good as I could be. I think there's room for improvement in the job that I do."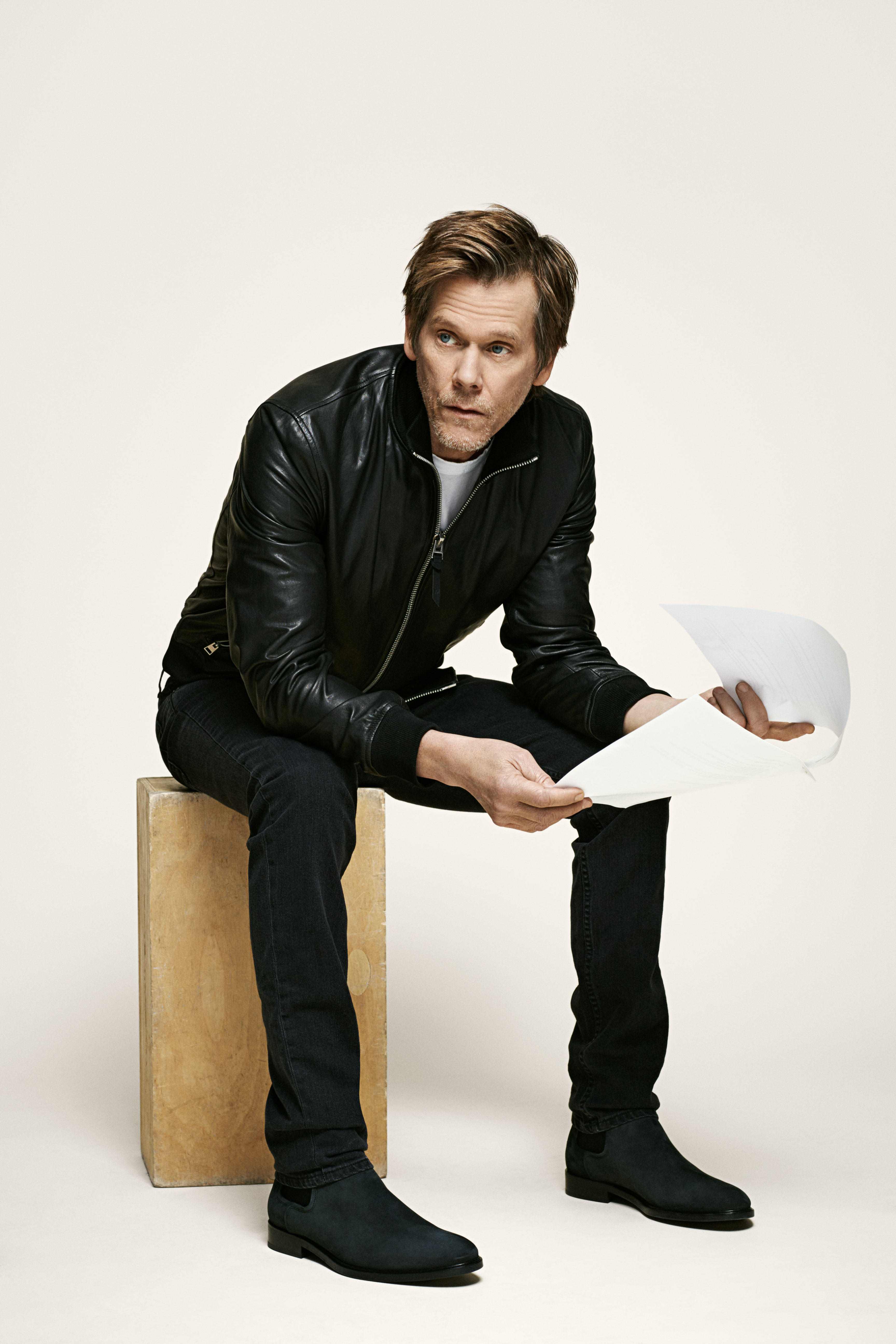 He is anything but typecast and has never shied away from a challenge. He's played a child abuser in The Woodsman, a gay fascist in JFK, a sadistic prison guard in Sleepers.

He nearly went nuts while filming Murder In The First, shackled, naked and covered in bugs, rats and filth.
Mr Bacon enjoys putting the hard work in – "the 10,000 hours" – to get the right result out. "My kids always make fun of me," he says. "They're like, 'I can't get this thing working.' I always say, 'Did you go through the steps?' There's a tendency for people to want to skip steps to get to the result, especially in this day and age."
Read the full article here.
Film directed by Jacopo Cinti
Photography by Neil Gavin

Styling by Deborah Watson