Editorial

Man & Dog
Creative concept and on-set art direction for Mr Porter The Journal. Read an abstract from the article, below:

A pet says a lot about who you are, but perhaps none more apparently so than the dog you choose. "You project your personality onto your dog," says film director Mr Brody Baker, one of five pairs of volunteers we chose to photograph for this story. "I think we look for dogs that represent us physically. That is why there is so often a correlation between appearances."
So do owners actually look like their dogs? Do we cast our own wants, desires and styles on to our pets? Whether your dog is a welcome antithesis of you, or a complete iteration of your four-legged self, a hound is a true companion.

"You buy into a dog and a certain breed," says creative director Mr Andrew Wren. "You want your dog to be who he/ she is, but there is a limit to when that works and when it doesn't." This is particularly true in a city like New York, where homes are often small flats and parks are rarely for off-leash roaming.

Despite this tight urban setting, New York is full of dogs of all sizes and shapes, pure-breds and mutts, pounding the pavement come rain, snow or scorching sun.

As with Messrs Baker and Wren, all five of these men and their dogs are making it work in the big city, with regular weekend trips upstate, to Montauk or Long Island. Even if owning a dog in this city means climbs in the stairwell during winter, getting pulled by their mate on a skateboard or walking six miles before breakfast, they are united in the same opinion – that they wouldn't have it any other way.

A born and bred New Yorker, Mr Jesse Cole, 42, the CEO of women's fashion label
Haute Hippie
was raised on the Upper East Side of Manhattan. "I'm a creature of habit, so I've never really left New York City," he says. He now lives with his wife and Haute Hippie founder, Ms Trish Wescoat Pound, in the West Village with their eight-year-old English Labrador Lucy. Like Mr Cole, Lucy is a true city slicker, having lived around SoHo and uptown near Central Park.
"Growing up in New York, I love to walk everywhere," Mr Cole says. "Having a dog take me to explore is an amazing thing. It's like a partner. You don't need a friend, you don't need to call someone, you don't feel alone, it's that eternal companionship."
Read the full article here.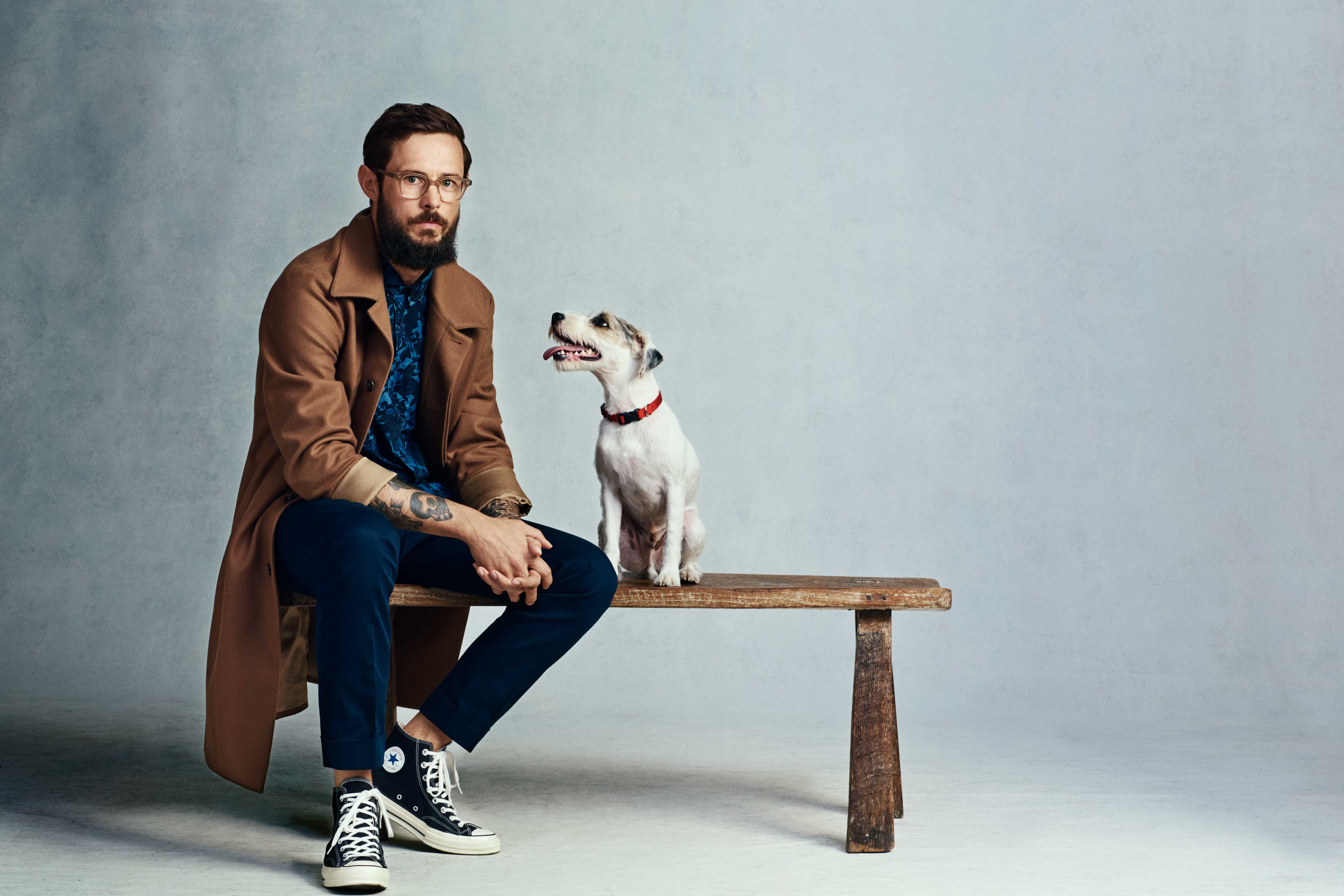 Photography by Bjorn Iooss